No Matter Where You Are, Find A Business Near You
Celebrate the essence of local by supporting businesses in San Diego. Every purchase, every visit enriches the San Diego, California story. LocalCity Directory is your bridge to explore businesses that add life to our community. If you're a business in San Diego eager to share your tale, we're here to amplify your voice. Reach out and discover our offerings on the
Local Business Marketing page
and let's pen a new chapter together.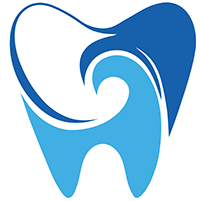 Blue Wave Dental Care
📍 1857 Cable St, San Diego, CA 92107
bluewavedentalcare.com
Blue Wave Dental Care is a trusted dentist in Ocean Beach, San Diego, with over 30 years of experience in providing beautiful smiles. They offer a range of services including preventative dentistry, restorative dentistry, cosmetic dentistry, periodontics, dental implants, and emergency dental care. Their team of experts focuses on providing exceptional service and superior results to their patients. Patients highly praise Dr. Michael Fleming for his honesty and affordable prices. If you are looking for a dentist that prioritizes your oral health and helps you achieve a confident smile, Blue Wave Dental Care is the place to go.